Tailor-made manufacturing.
It all depends on the right technology.
Different production techniques are used during production, depending on needs, requirements and material, including manufacturing with suction-blow technique, manipulation or 3D techniques. Our film contributions inform you about the different production techniques as well as about the experience we have from using different materials.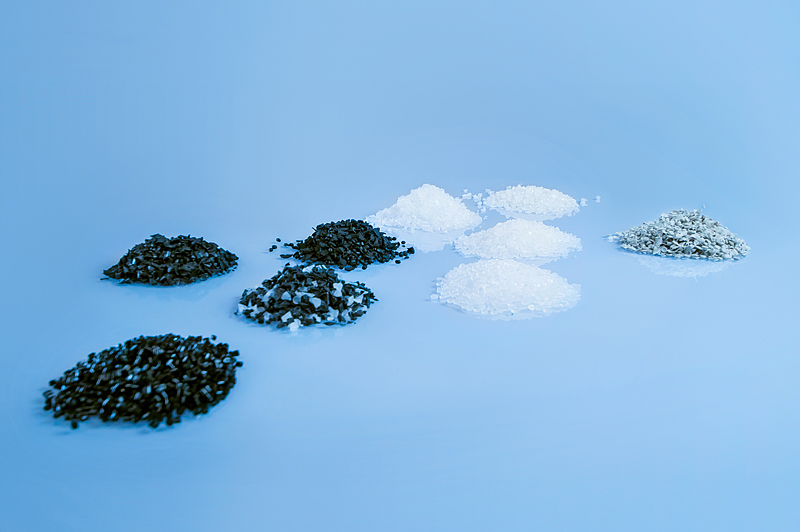 ---
Advantages
Standard machines
Affordable mould costs
Short preparation and adjustment processes
Disadvantages
Increased necessity for clamping force and plasticisation capacity
Welding seams on blow-moulded part
Work-intensive due to re-work on blow-moulded part
---
Production with manipulation
Advantages
3D moulded parts
Relatively short cycle times and good line-monitoring during shaping
Larger design possibilities than in conventional processes
Optimal use of materials
Disadvantages
High tooling and maintenance costs on the blow-moulding tool
Complex plant engineering with many special functions
Restricted further processing possibilities with the blow-moulding tool
Sometimes longer preparation and adjustment processes
---
Production with suction blow
Advantages
3D mould parts
Articles without welding seams and burrs
Affordable mould costs
Optimal use of materials
Disadvantages
Restricted line monitoring in the blow mould
Longer cycle times than with conventional production
Necessity for special preparation of the blow-moulding plant
Long preparation and adjustment processes
---
Production with 3D technique
Advantages
Complex 3D mould sizes
Articles without welding seams and burrs
Greater design margin (acute bends possible)
Optimised use of material and affordable mould costs
Disadvantages
Necessity for special machine with robots
Uneven wall-thickness distribution
Longer process times and restricted choice of materials
Long preparation and adjustment processes