Sizes and shapes
Versatile and flexible.
We build plants according to your needs.
In the development and manufacture of new systems, flexibility, stability and ease of operation are just as important as machine safety and compliance with applicable standards. Depending on the type and requirements, our machines have clamping forces of 30 kN to 2,000 kN and can handle product volumes from 1 cm³ to 1 m³.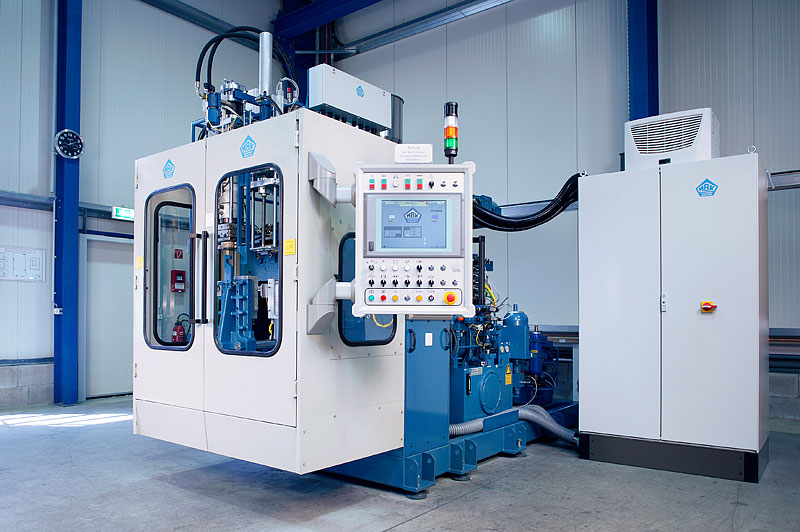 For the production of larger quantities, we offer a large proportion of our blow-moulding machines as a double-station system – compared with a single-unit installation, the output can be doubled by means of two clamping units. An optional additional punching unit allows the removal of residual remains within the machine.
Our HTS systems are particularly versatile and can be equipped for conventional (2-D) blow moulding as well as suction-blowing or horizontal insertion. Their innovative design means that their clamping system is not restricted by bars, enabling the production of particularly long components.
For air-flow control, servomotor-driven positioning systems are also used for suction-blow techniques. They enable dynamic adaptation of the airflow, for example to create components with complex geometric forms.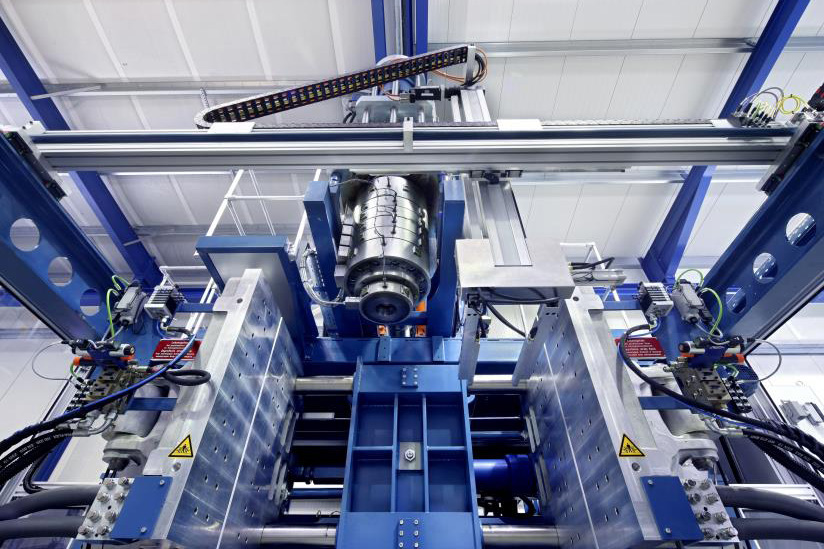 ---
Economical and efficient.
Innovative drives for the benefit of customers and the environment.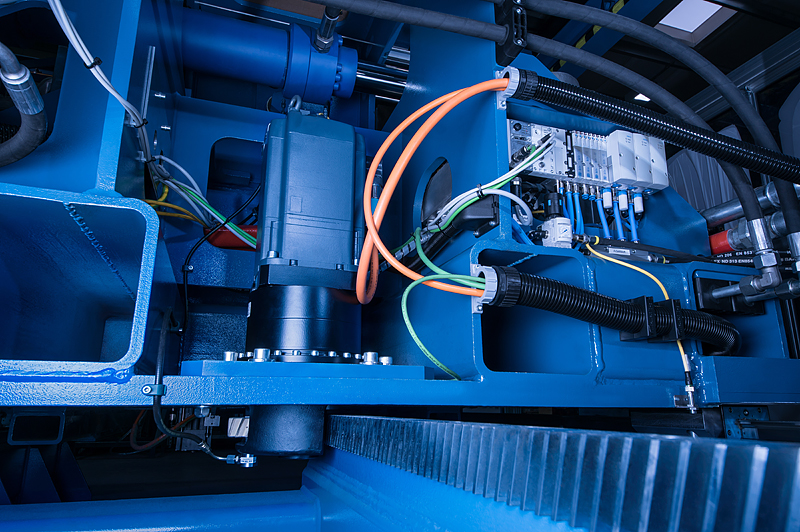 When designing our drives, we meet the highest customer and environmental requirements in terms of economic and energetic efficiency. Whether for motor controllers or miniature gearboxes, it is always important to use energy optimally whilst attaining the best possible efficiency.
Our servo axles have a feed-in and feed-back unit in order to be able to use recovered energy. Moreover, our drives can be easily integrated into modern energy management systems. Thanks to modern heating systems, the duty cycle of the modules can be reduced to an absolute minimum.
Our portfolio includes both fully-hydraulic and fully-electric systems. Modern hybrid systems combine the advantages of both drive concepts – for example, by attaining optimum clamping forces by means of an extremely flexible and efficient servo motor with the aid of an efficiently controlled hydraulic system.
Energy efficiency – the key word
Energy efficiency is mainly achieved through the latest Intel mobile technology. It also enables remote maintenance via Ethernet using Active Management Technology (AMT).
For the servo drives of the motion axles to operate as energy-efficiently as possible for the calibration unit and article transport, they are equipped with feed-in and feed-back units. The resulting braking energy is consequently not lost as braking resistance but is temporarily stored and, if necessary, fed back into the network.
In order to make hydraulics as energy-efficient as possible, we use frequency- and servo-controlled storage hydraulics. Depending on the pump type, they only switch on when the accumulators must be loaded or when the speed can be reduced to a minimum in automatic mode. In order to minimise circuit feedback, all frequency- and servo-controlled drives are equipped with corresponding EMC filters.
A multi-function measuring device is installed to monitor the energy consumption of the machine. This device is ethernet-compatible and can be integrated into the company's energy management system in order to capture and evaluate data. Optional flow meters for compressed air can also be installed.
When set up via the machine computer, data can be documented as a CSV file by means of a data acquisition interface. Power and current measurements can also be installed for machine heating in order to check function and power consumption.
---
Simple and complex.
Clever equipment features optimise extrusion processes.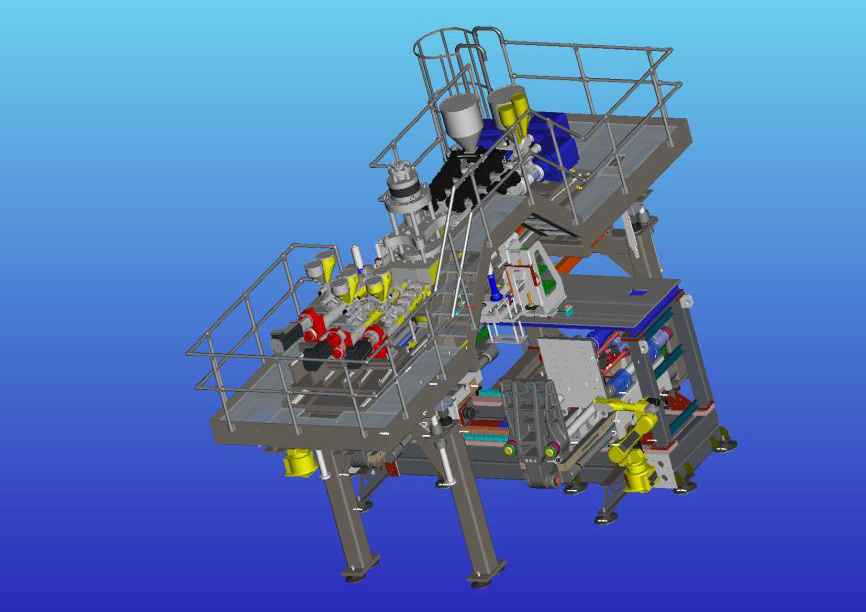 By means of extrusion processes, items can also be produced with complex moulding. In accordance with the requirements and wishes of our customers, we equip our machines with single and multi-layer tools. In addition, manufacturing processes can be optimised by means of modern side-channel compressors or servomotor-controlled suction power control.
Discontinuous production processes are ensured by means of simple extrusion heads as accumulators in the secondary or main flow. In order to attain different cavities, the machines can also be equipped with multiple extrusion heads. Due to equipment with suction blow modules, high-strength parts can be produced with little waste and without welding seams. Numerous other options such as equipment with view stripe extruders are no problem for us.
---
Robust and future-proof.
Stable control processes thanks to strong partners.
A technologically optimised control system from Siemens lies at the heart of every MBK machine control. Its high performance, robustness and future security are very impressive. High system availability is also ensured by an Intel Onboard RAID. Control and regulation processes as well as the safety control are ensured by a fail-safe software controller.
MBK blowers are controlled by PC-based Windows systems. In this way, systems can be networked with customers' office environments. The uninterruptible power supply (UPS) can bridge short grid failures.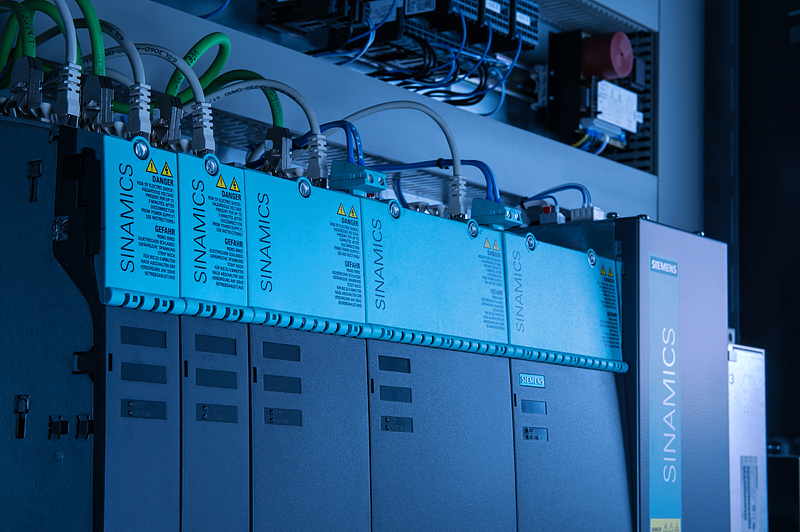 Further control features:
Intel Onboard RAID controller: Failure or defectiveness of a storage medium does not lead to data loss or system failure.
 Numerous interfaces are available: Ethernet, Profinet, 4 Hi-Speed ​​USB ports, Profibus, Com1, DVI, an optical DVD +/- RW drive; optional system expansion with two additional PCI slots is also possible.
Remote maintenance enables comprehensive diagnostics to be made and individual channels may be individually switched on and off.
Control panel in robust industrial housing, abrasion-resistant printed front panel with standard symbols of the blow industry as well as robust hardware switches.
Flat Panel Touch HD screen for operating and monitoring machine parameters, including two Hi-Speed ​​USB ports.
We use state-of-the-art software for programming the user interface.
---
Accessories – not just catalogue articles but designed according to clients' needs and requirements.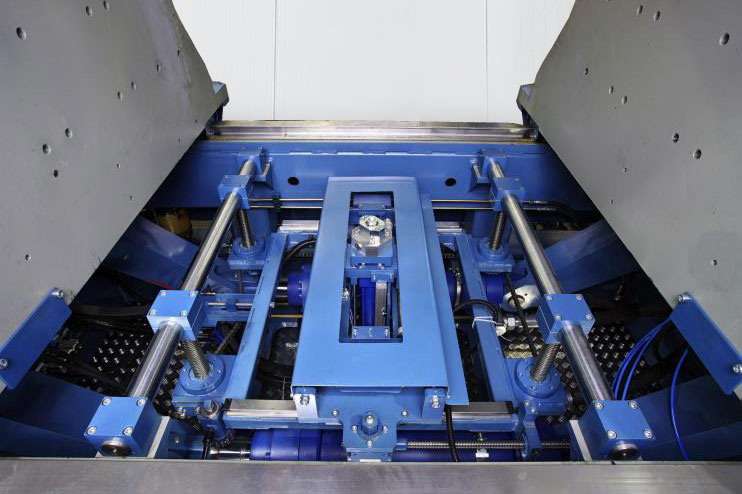 Whether for a simple calibration system, six-stage article leakage test, comprehensive production automation, individual robot interfaces or intelligent complete systems – we can optionally fit, refit and retrofit all systems and machines with any accessories required.
For example, dynamic handling systems make it possible to protect articles from damage and forward them to subsequent processes. Your particular advantage: No matter which accessories you choose – many years of experience, profound know-how and friendly service are always included.