Exceptionally good

Together with you we will deliver the best possible solutions
Whether simple secondary stations, reliable leak tests or complex, interlinked production processes – our systems correspond exactly to our customers' wishes and requirements. Our services range from systems and processes for machining as well as for welding, assembly, testing and marking, with which we are happy to help our customers meet new challenges.
In active daily production, our high process reliability and optimal cycle times are just as impressive as the ease of use and deployment of adaptive systems. With creative flexibility, we also meet unusual requirements and realise new processes.
BCU Basic Control Unit / MP Machining Pallet
Perfect interplay

Machining pallet meets basic control unit
The control and realisation of efficient production processes result from the perfect interplay between the machining pallet and the basic control unit (BCU). The BCU includes all the safety, supply and control functions that are relevant for reliable production processes.
Available in two sizes, the BCU provides all the media for the machining pallets (MPs). A standard plug-in system, rapid-clamping systems and multi-interface connectors ensure adaptability to needs and short set-up times. Additional actuators, motors and modules for the secondary processing of specific items are also available in the BCU housing.
A product-specific machining pallet provides – as the handling and processing system – the required process automation. It can combine several process steps in order, for example, to first unscrew connections and then check them for leaks. The modulation capability of the BCU and MP ensure high flexibility and short payback times.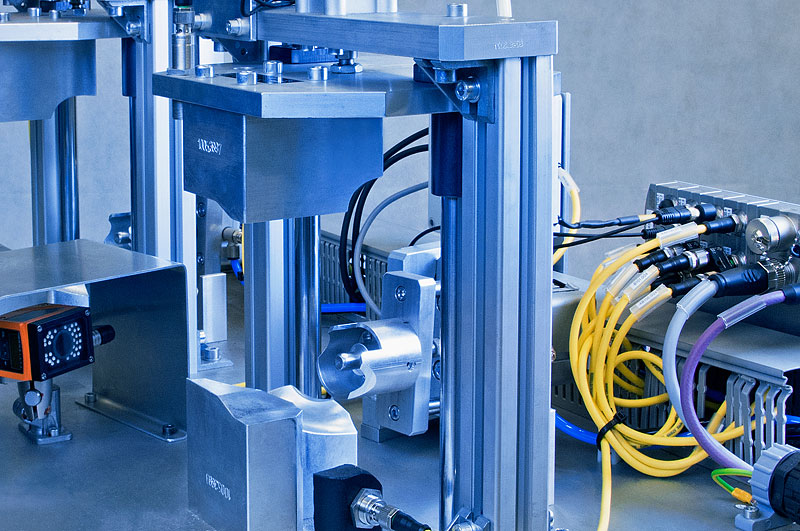 BCU and MP features:
Drilling and milling
Welding, embossing and punching
Line boring and planing
Control, inspection and handlin
Press-fitting of sleeves
Guillotine cuts
Special wishes
---
Rotor cutter, contour cutter
Sharply calculated

Our service for maintenance, safety and convenient operation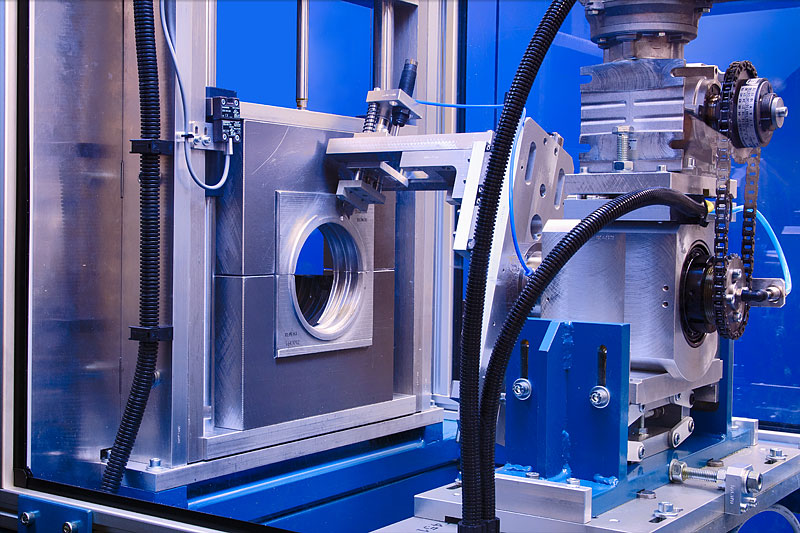 First-class product quality is an absolute must to ensure long-term customer and client loyalty. Regular maintenance and the timely replacement of process-critical components should therefore be a top priority.
For example, cutting edges often lose their necessary sharpness as a result of processing technically complex materials. This is noticeable when rotary cutting simple, rotationally symmetrical components and when cutting non-rotationally symmetrical geometries with contoured cutting systems. Simply trust our expertise right from the start when it comes to maintenance, safety and convenient operation.
---
Complex secondary stations
New product line

We also provide advice on complex secondary stations
We would also be pleased to provide you with advice and assistance during the planning and prior to purchasing high-quality and durable extrusion blow moulding machines as well as special machines for secondary processes and post-processing.
In particular we are also happy to provide comprehensive assistance when developing new product lines as well as complex secondary stations. We will also advise and support you in the production of hollow bodies, automatic quality assurance, automatic trimming and needs-oriented packaging.